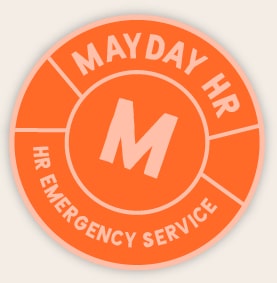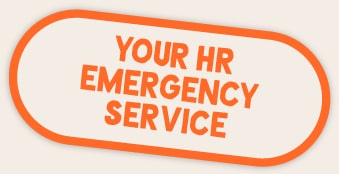 Beyond Crisis Management:
Equipping You for Smooth Sailing
Explore Mayday HR, let's navigate the skies of HR together.
Burnt out in-house HR professionals, you're not alone in your struggles, and I'm here to support you. I've walked in your shoes, juggling the demands from all sides, leaving little room for proactive initiatives. I understand that sometimes it feels like there's just too much "stuff" to handle.
Small business owners, especially those on the brink of hiring their first employee or those who launched with DIY HR templates, I'm here for you. You've got worries about the unknown, and you're determined to get it right without draining your resources.
In-House HR Professionals: Let me be your specialist wing woman, allowing you to focus on the day job.
Savvy Small Business Owners: Act now to prevent HR headaches later. Partner with me to build strong foundations that reduce the likelihood of an HR crisis happening.
HR Consultants Seeking Specialisation: Elevate your service by collaborating with an experienced specialist for complex, time-intensive tasks.
Decisive Dismissals and Appeals:
Handling misconduct, capability, and long-term health cases with diligence and fairness.
Acting as a neutral, third party to ensure a fair process is followed.
strategic redundancy & restructure:
Expert HR support when you need it most.
Temporary Measures for Long-Term Stability:
Expert guidance on temporary layoffs and short time working.
Championing workplace mediation as a positive alternative to grievances.
Tailored strategies to elevate individual and team performance.
Mayday, derived from the French word "M'aider," is the universal cry for help, often heard when all seems lost. Just like a skilled pilot navigating through turbulence, I step in when HR emergencies threaten to shake the foundation of your business.
High Risk, High Stakes: I specialise in HR crisis management, defusing volatile workplace situations or solving complex people problems before they get as far as an employment tribunal or risk reputational damage.
Reclaim Your Time: Free yourself from the shackles of protracted HR processes. I swiftly untangle complicated issues, allowing you to refocus on your core business objectives.

CIPD qualified with a Level 7
certificate in employment law

Many years of experience working and advising on
complex employee issues – I'm pretty unshockable

OCN Accredited
Workplace Mediator

You get me as a dedicated case manager, rather than a big organisation
that you must explain your situation every time you contact them

As your dedicated HR expert, you will have a go-to
advisor who understands you and your business

Reasonable rates including a pay as you go service
- much cheaper than an employment lawyer

No judgement — however bad it is,
you'll feel better after talking to me
• a shining light • people-centric • a personal touch •